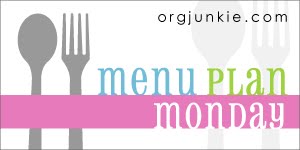 It's Christmas Week!!
Monday: Pasta Marinara with meat sauce and salad
Tuesday: Homemade Pizza, salad
Wednesday: Omaha Steak Burgers, French Fries and green beans (my parents got us Omaha Steaks for Christmas BEST GIFT EVER!)
Thursday: Cod, rice and green
Friday: Omaha Steaks, Twice baked potatoes and veggie
Saturday: CHRISTMAS DINNER-- Smithfield ham, greenbean casserole, mashed potatoes/gravy, Stuffing, homemade bread, homemade cinnamon rolls and Birthday cake for Jesus :)
Sunday: Leftovers!
Happy Christmas Week!!!
Angela
T